EPF Balance Check can be done in many ways. Many facilities have been started by EPF Office to seek information regarding Employee Provident Fund Balance. EPF balance can be accessed from all PF Regional Offices. This website has list of all the regional offices.
Know Your EPF Balance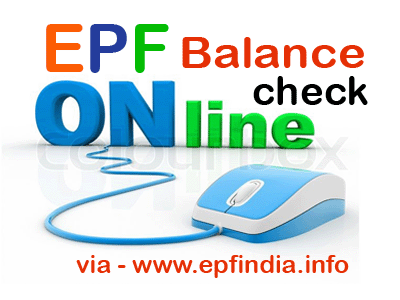 First of all, you will need some details to enter at the site of Employees Provident Fund. These details are as below
1. Your PF account number
2. Full name as mentioned the pay slip
3. Your mobile number
 Your EPF Balance information. follow these steps :
Visit EPF India official website.
click on the "Know your PF balance" text at the bottom of the webpage.
Click on the PF Balance check option and select states like MP, GOA, UP and other etc..
after those select regional pf offices.
And enter Your PF account number. Full name as mentioned the pay slip and mobile number name.
Agree to check and click on the submit button..
you can PF Balance Details by Sent SMS 5 Minute to your mobile number.